A modern take on a storage container. This vessel is designed to preserve the fresh taste of coffee and tea more effectively than a glass container or other commonly used plastic containers.
This vessel is made of concrete and cork, two materials that are naturally impermeable, allowing coffee or tea to be stored in an environment that prohibits moisture, air, and light.
The CNC shaped lid for the container is made out of cork. Cork is soft and slightly compressible. This lends itself perfectly to becoming a lid that doesn't require the addition of a rubber seal.  If cut at the proper tolerances the cork lid fits snug enough to create an air tight seal.
Nested in the cork lid is a removable wood spoon. Detach the spoon from the lid and scoop yourself a moderate amount of beans, grounds, or leafs.

Design for Personal Project
MATERIAL:
Cork, Charcoal Gray Cement, Various Wood Species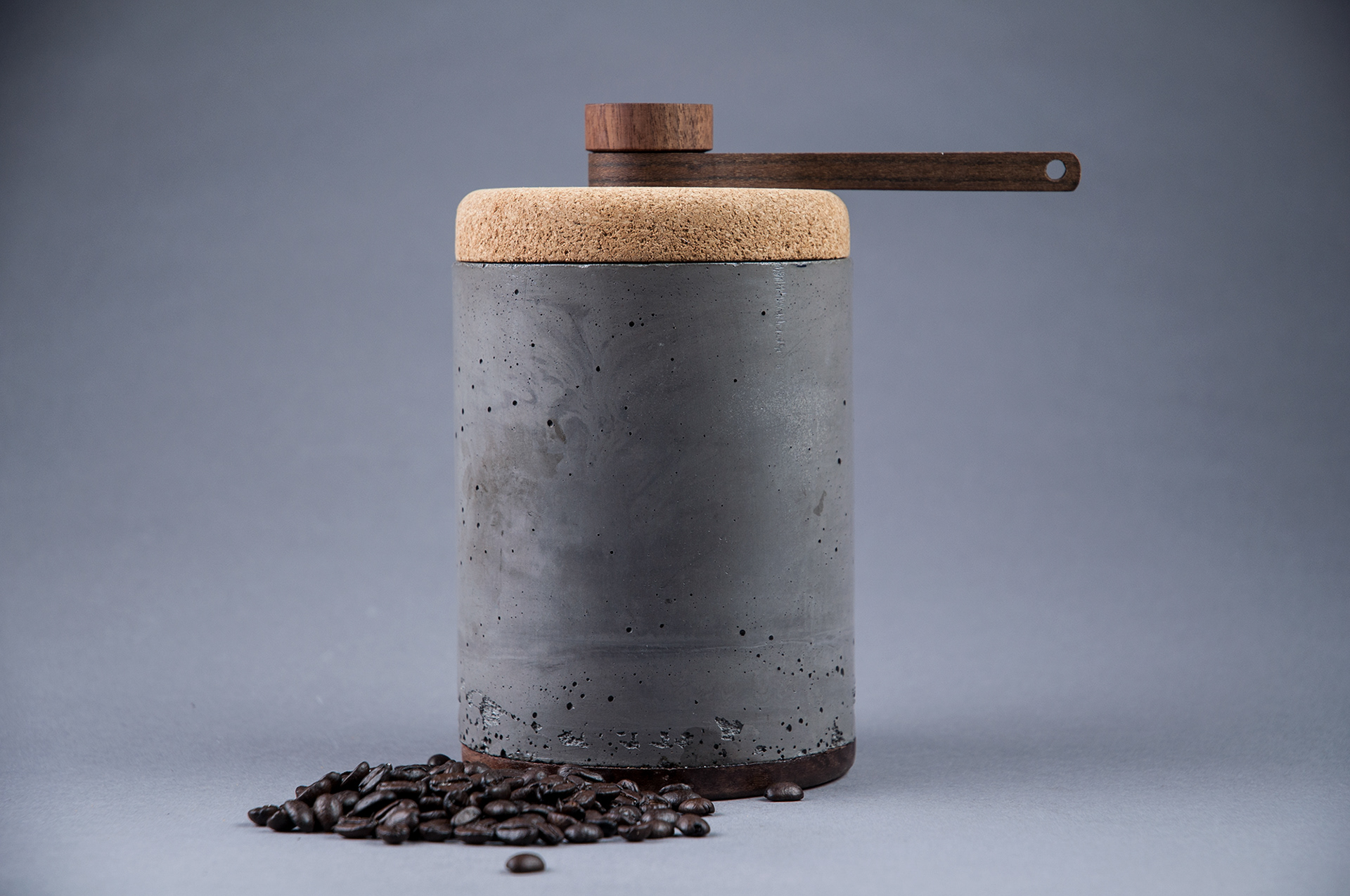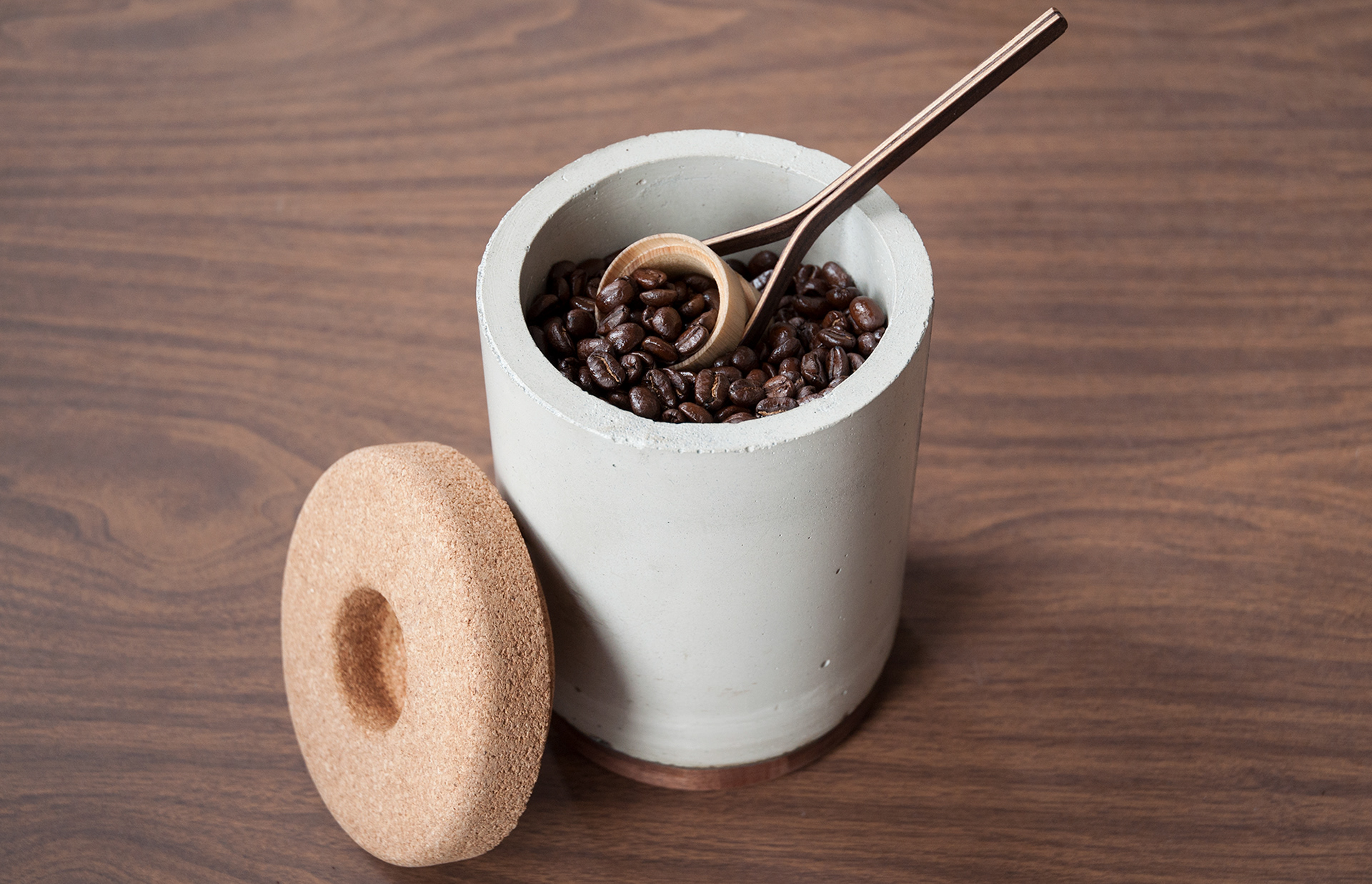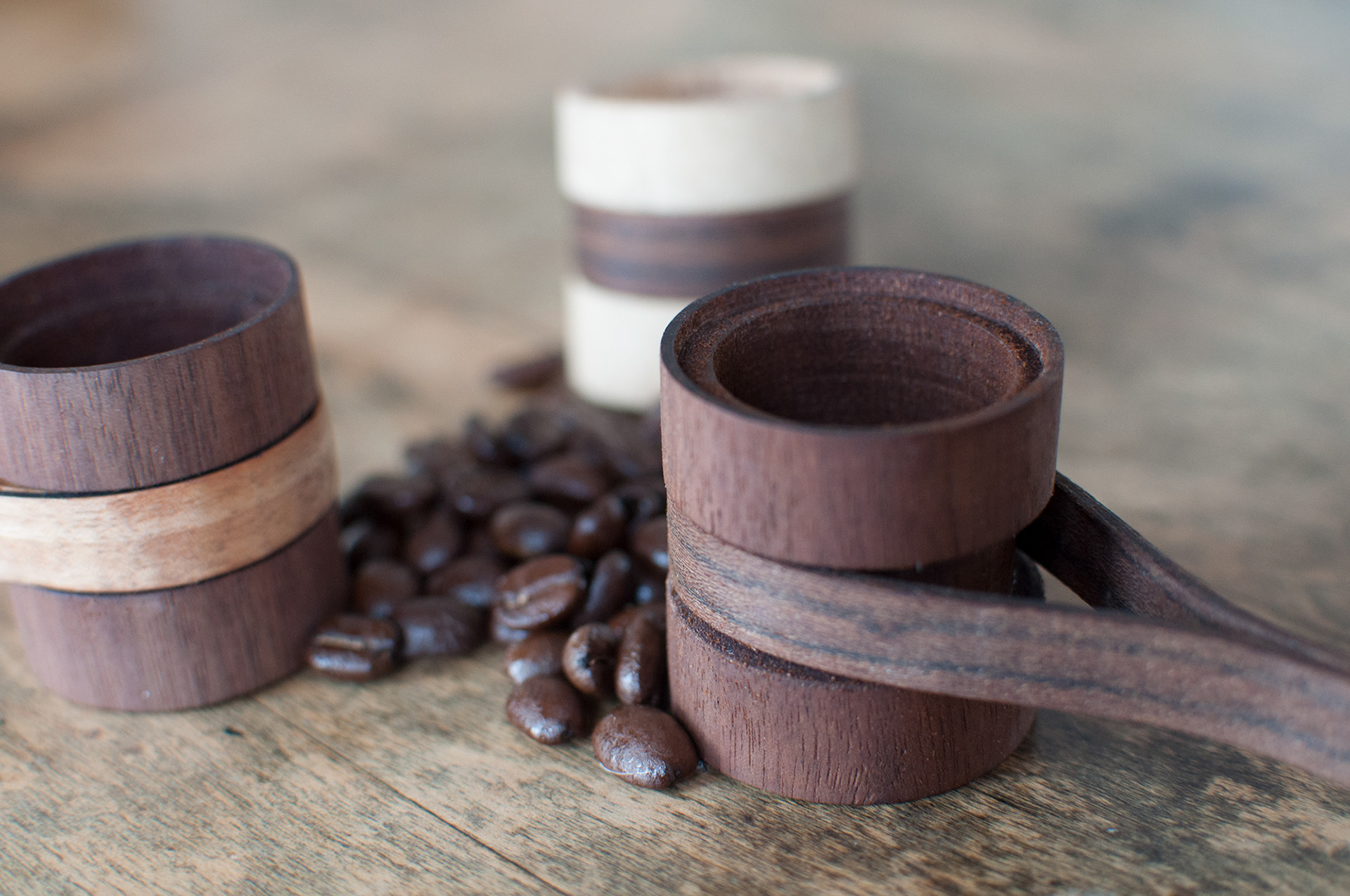 The process to get to this final destination was far from glamorous but rewarding. Technology played its part in production and it was ultimately what gave the ability to create patterns and molds with high tolerances and precision. CNC milled molds were created  for pouring the cement into and 3D printed fixtures for bending veneers.